First Home Buyer Stories
For over 49 years, Mirvac has helped thousands of first-home-buyers on the path to being proud homeowners. Discover a few of their stories below.
Being a first home buyer can be challenging, we get it. This could be the biggest single purchase you make in your life or it could put you on the right path to make even bigger purchases in the future. Right now one thing is for sure, there's so much you need to know in order to get your first property right.

That's why we created our First Home Buyer Hub, an all-you-need-to-know resource. Our experts explain everything from buying in today's market to finding your dream home within your budget. You'll love having all the answers in a way that is easy to navigate and there when you need it.

At Mirvac, we're here to help unlock the best path for you to reach your ultimate first home. Our expert team will assist you to overcome any roadblocks and guide you on your journey to home ownership. Hear from some of our customers as they share how they got their first property with Mirvac.
---
Francis Floresca
Find out how the willpower to stick to a plan and the support of wonderful parents helped Francis buy his first property, an off-the-plan apartment.
---
Robert & Lisa Chadevski
Discover what steps Robert and Lisa took towards purchasing a block of land to build a new home, in their dream location, as they reflect on the first home buying process and the support they received from Mirvac.
---
Marcus & Angela Biady
Community spirit and being close to schools was very important for Marcus & Angela. Watch their story to learn more about their journey to first home ownership.
---
Emily & Riley
Learn how a teenage couple combined savings and grants to get onto the property ladder.
Read their story here.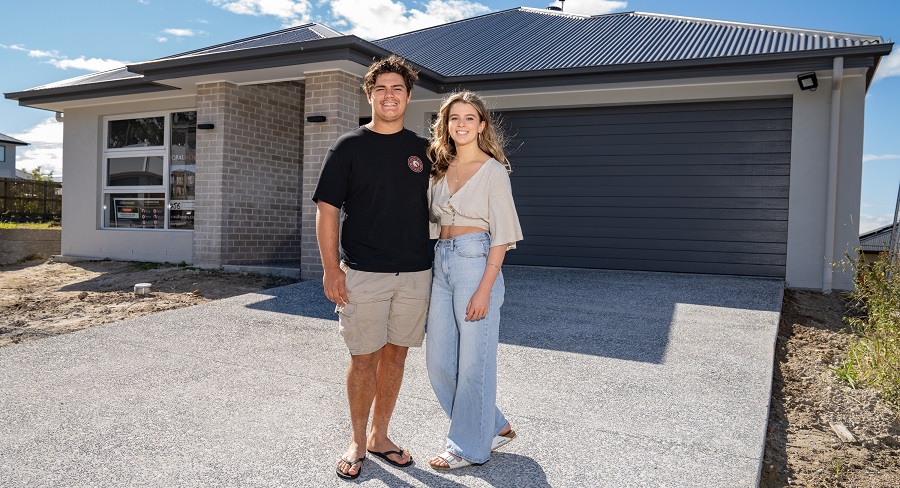 ---