GOVERNMENT BENEFITS FOR
FIRST HOME BUYERS
If there is a silver lining to many of the challenges facing first home buyers, it's that Federal and State Governments are taking it seriously by offering support. With low interest rates and a multitude of home buyer assistance packages, entry to home ownership is becoming less the impossible dream.
FEDERAL GOVERNMENT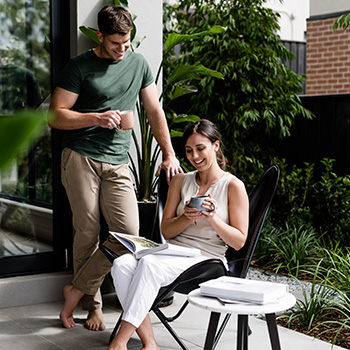 First Home Super Saver Scheme
STATE GOVERNMENT
In addition to the benefits associated with buying off the plan, you may also be eligible for additional state government benefits when buying your first home.
BENEFITS FOR NEW SOUTH WALES
FIRST HOME BUYERS
BENEFITS FOR QUEENSLAND
FIRST HOME BUYERS
BENEFITS FOR VICTORIAN
FIRST HOME BUYERS
BENEFITS FOR WESTERN AUSTRALIAN
FIRST HOME BUYERS